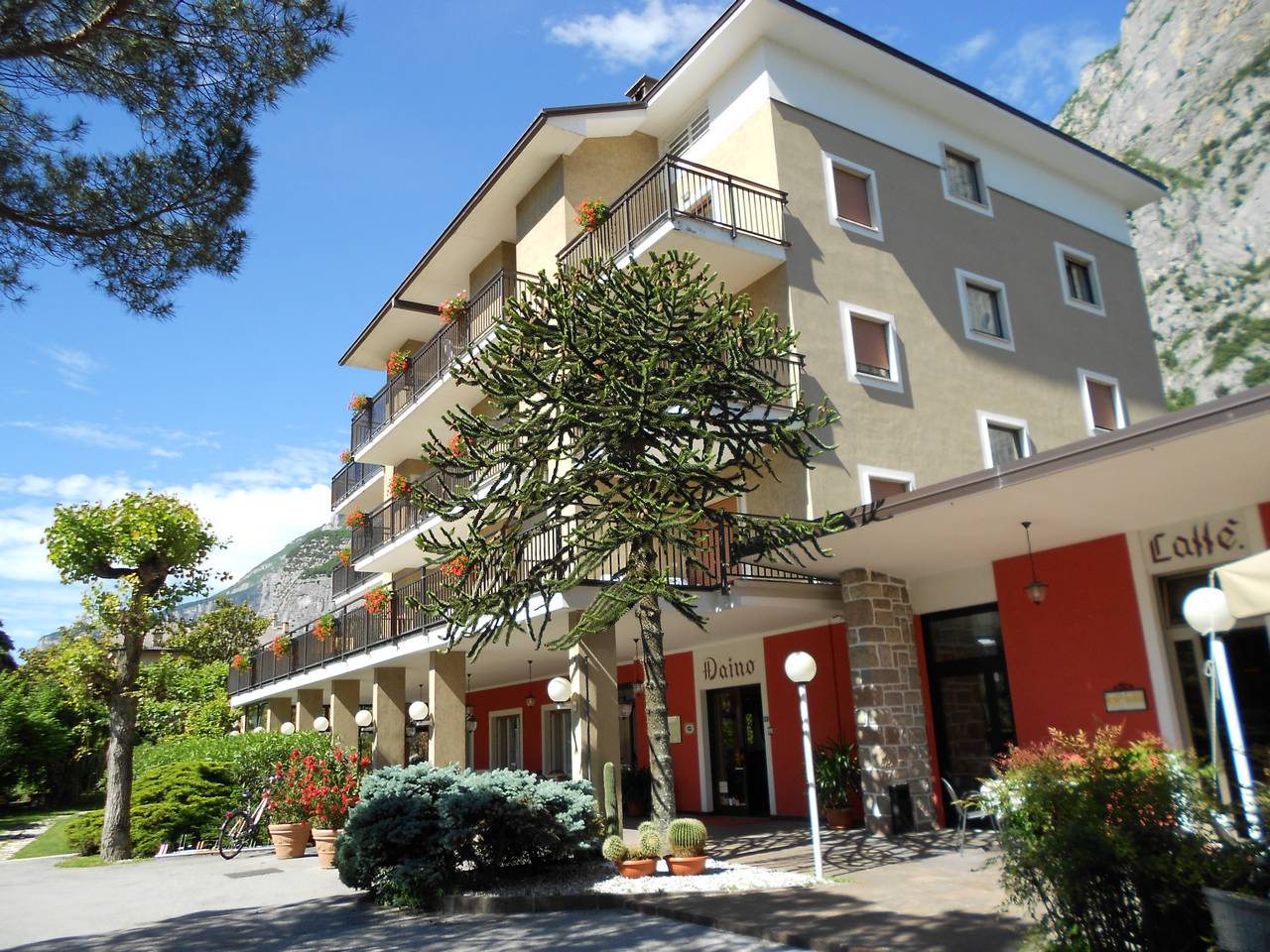 Gastronomy
The Daino Hotel Restaurant has been famous for years for its simple cuisine of rich, traditional flavours. The genuine homemade pasta, the fresh garden vegetables and our own fresh fruit in season are some examples of the care we take over the wholesome cuisine which distinguishes us. All accompanied by excellent wines and spirits which are typical of local production.
The area is justly famous not only for its food specialities but also for the wines and spirits the fine vineyards supply with the help of the mild climate from nearby Lake Garda.
The structure is located in the lovely village of Pietramurata (248 a.s.l.) which lies between the river Sarca and the 45 bis main road to Riva del Garda.
Situated in the greenery of the "Valley of Lakes", the gateway to Lake Garda, the Hotel is just 20 km from the Trento motorway exit, and 45 km from Madonna di Campiglio.
Featuring all comforts, the hotel can meet all requirements and is a great stopping place for all kinds of holidays.
A refreshing dip in the swimming pool, sunbathing on the deckchairs, complete with parasols, relaxing times in the quiet of the extensive gardens where roses bloom until October, enjoy reading on the terrace, these are just a taste of how you could spend your free time. The comfortable rooms are equipped with TV, telephone and shower/WC offer peace and quiet and just a touch more….lively original paintings produced by local artists in oils and acrylics create a special atmosphere and brighten the walls.