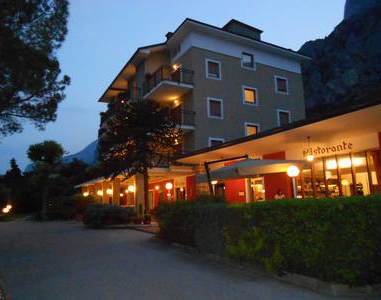 Welcome
The Hotel Daino, family run now for two generations, has a long tradition of skilled, dynamic hotel management.
The mild climate and the largely Mediterranean vegetation provide widely varying scenery: vineyards and fruit orchards on the valley floor, olive groves on the terraces constructed on lower slopes of the mountains, chestnut and green pine woods in the hills.
Friendliness and warmth welcome every guest, with special care for younger visitors because we know what youngsters on holiday need. Pets such as cats and dogs are also welcome and will find suitable accommodation.
Hotel Daino - Loc. Pietramurata 38074 Dro (Tn) - P.iva 00180920225
Tel +39 0464 507131 - Fax +39 0464 507400 - info@hoteldaino.it